125th Anniversary Celebration (La Vista)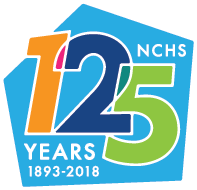 This year Nebraska Children's Home Society (NCHS) celebrates 125 years of putting Children First. In 1893, Dr. E.P. Quivey founded Nebraska Children's Home Society (NCHS) to ensure that Nebraska's most vulnerable children would be safe and have loving care. Since then, NCHS has continued this work, serving tens of thousands of children and their families throughout the state.
This event celebrates a quasquicentennial of service to children and builds support ensuring that our programs continue to meet the needs of the most vulnerable families in our communities.
We continue to meet community needs through evidence-based and innovative programs delivered by passionate human care professionals. All of our efforts focus on ensuring that every child thrives so they have the opportunity to reach their full potential.
At this celebratory event, we will highlight significant milestones and positive impacts of NCHS on the communities across the state. The event will generate funds and strengthen bonds in order to continue offering life-changing services. During the evening, honorees will be presented awards for their partnership in support of our mission "to provide safe and loving care to children of all ages."